E3 Business Awards 2018 – Winners Announced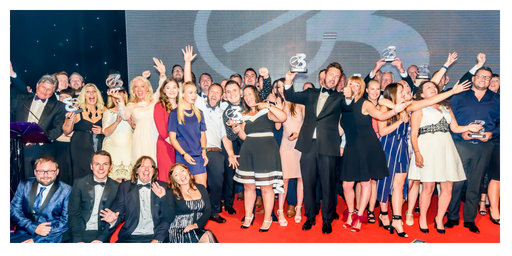 The 2018 E3 Business Awards took place on the evening of Thursday 12th July at the Macron Stadium in Bolton. The winners were announced in front of an audience of nearly 500 delegates from across the North West.
To reach the finals, all nominees had first made a written submission, followed by interviews with an independent judging panel. From the many hundreds of entries submitted to the organisers, the judges produced a shortlist of just 55. The awards featured 16 categories in all, with some candidates appearing as finalists in more than one of them.
Speaking on behalf of 1 Events Media, Managing Director Mubarak Chati said: "It's an eye-opening experience to see the year's award nominations come in. We've seen businesses that have grown exponentially; new start-ups that have taken the market by storm. We've seen breathtaking innovation, and we've seen social enterprises displaying the most amazing determination to improve the quality of people's lives.
"I'm proud that the E3 Awards are helping to celebrate our finalists' efforts. They're creating jobs and training opportunities, they're building new supply chains and they're changing the direction of people's lives. They are helping to put money and pride back into neighbourhoods and, collectively, they're enabling the region to compete on the international stage. In short, they embody everything the E3 Awards stand for: Enterprise, Education and Employment."
The winners include companies and individuals from across the whole of the North West. (The full list appears below.)
The 2018 winners are listed first, in bold, in each category:
New Business Start-Up of the Year:
PPC Protect Limited Bolton
Candy Management Consultants Limited Stockport
Easy Crypto Hunter Bury
gymcareer Ltd Wigan
In-House Legal Solutions Limited Liverpool
KLNIK Wilmslow
Corporate Social Responsibility Award:
RapidIT LTD and LCWS Recycling Ltd. Padiham
Sterling Finance (UK) Limited Ashton-Under-Lyne
The School of Military Wigan
VS Group Manchester
Your Tax Shop Ltd Ashton-Under-Lyne
Charity of the Year
DanceSyndrome Accrington
Advocacy Focus Accrington
Birtenshaw Bolton
Preston Vocational Centre Ltd Preston
Social Enterprise of the Year:
Nightstop Communities Northwest CIC Widnes
Artz for All C.I.C Skelmersdale
Musical Moments Stoke, Crewe and Nantwich Stoke-on-Trent
Ribble FM CIC Clitheroe
Skills, Education & Training Award:
Advocacy Focus Accrington
3B Training Limited Wigan
Curtis Law Solicitors LLP Blackpool
StedyChefs Ltd Liverpool
Employer of the Year:
Utiligroup Chorley
Advocacy Focus Accrington
Bridgewater Home Care Wigan
d3t Ltd Runcorn
Hallidays Group Limited Stockport
Packaging Automation Ltd Knutsford
Digital, Creative & Media Award:
Social Chain Manchester
Bring Digital Bolton
Door4 Burnley
Fat Media Lancaster
House Creative Macclesfield
Young Entrepreneur of the Year Award:
Samuel Riley – North West Skills Academy Ltd Worsley
Josh Riddett – Easy Crypto Hunter Bury
Chris Smith – Pendle Engineering Ltd Nelson
Jason Fisher – Social Chain Manchester
Brodie Taylor – Taylor Made Pet Care Kendal
James Harper – Walton Flooring Centre Huyton
Outstanding Woman in Business:
Kath Lord-Green – Ribble FM CIC Clitheroe
Lisa Gawthorne – Bravura Foods Ltd Southport
Nikki Wilson-Cook – Market Place Shopping Centre Bolton
Susan Robinson – Nanny Brow B&B Cumbria
Terri Kearney- Nightstop Communities Northwest CIC Widnes
Family Business of the Year:
Francis Kirk & Son Ltd Manchester
Anrich Vets Wigan
Bring Digital Bolton
Crow Wood Leisure Ltd Burnley
Relative Marketing and Creative Bolton
Walton Flooring Centre Huyton
Professional Firm of the Year:
The Willwriting Partnership Bury
Curtis Law Solicitors LLP Blackburn
Momentum Legal Ltd Bolton
Your Tax Shop Ltd Ashton-Under-Lyne
Customer Service Award:
Involvement Packaging Ltd Hyde
Anrich Vets Wigan
Ashburton Prescribing Consultants Wirral
EKO 4 Global Services Ltd. Manchester
Manufacturing Business of the Year:
Easy-Trim Roofing and Construction Ltd Accrington
Lancashire Trade Frames Bury
Packaging Automation Ltd Knutsford
Pendle Engineering Ltd Nelson
High Growth Business of the Year:
Easy-Trim Roofing and Construction Ltd Accrington
Aviate Cheshire
Bravura Foods Ltd Southport
Bridgewater Home Care Wigan
Cartime Bury
North West Skills Academy Limited Worsley
International Business of the Year:
Levity CropScience Preston
EKO 4 Global Services Ltd. Manchester
Thomas UK Consulting Services Manchester
Business of the Year:
Packaging Automation Ltd Knutsford
Cloudsource Technologies Bury
Curtis Law Solicitors LLP Blackburn
Involvement Packaging Ltd Hyde
Utiligroup Chorley
Special Achievement Award:
Chris Smith of Pendle Engineering Ltd Nelson
Bridgewater Home Care Wigan
House Creative Macclesfield
Your Tax Shop Ltd Ashton-Under-Lyne