Winner to Judge – Bridging Finance Limited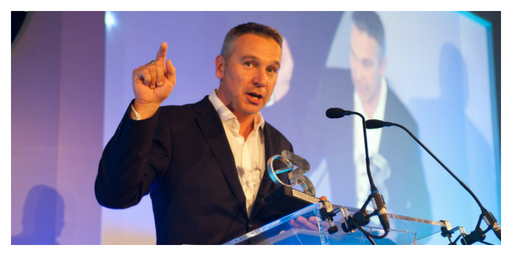 At last year's E3 Awards, the Cheadle based funding solutions provider, Bridging Finance Limited was named 2014 Business of the Year. In this article, Managing Director Chris Baguley explains what it meant to win the award and what prompted him, personally, to agree to be a member of the 2015 Judging Panel.
What were your experiences of the 2014 E3 Awards and of winning the most prestigious of all the award categories?
The whole evening last year was great fun and to be a part of it and win really was fantastic. It was great recognition – both for the team to support all of their hard work, but also for the wider company.  To win Business of the Year, in a year where we had seen so much growth, was a real accolade. We've promoted the fact that we won on our websites, marketing communications and also to other partners and clients we work with.
Why did you agree to become a judge this year?
It's a privilege to have been invited onto the judging panel for this year's awards. I am pleased to support the fantastic work that E3 does , especially in recognition of winning last year, and I am looking forward to being part of the judging panel and providing and showing support to the candidates.
As a judge, what special characteristics will you be looking for when selecting the winners?
I'll be looking for enthusiasm, positivity, originality and a real spark and entrepreneurial spirit.
What would you say to North West entrepreneurs and companies that may be thinking about putting in a nomination?
Enter! It's a brilliant night, great fun for all and obviously a really positive experience – especially for those who win one of the fantastic awards. It's just great to be a part of it.