A Winner's Perspective – Ronhill & Hilly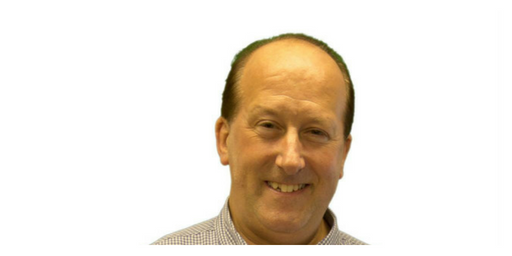 At last year's E3 Awards, the winner of the International Business of the Year award category was the Cheshire based performance running clothing specialist, Ronhill and Hilly. In this article, Brand Director Graham Richards discusses his experience of winning the award and how the company has benefited from it.
What were your reactions to being named the 2014 International Business of the Year?
We were delighted. We'd been a finalist in the 2013 Awards so to go one step further and actually win it was great. As a company, we've been working extremely hard to develop new products and grow our export markets, so to do that and then gain this sort of recognition was excellent. It's not just about putting a trophy in a cabinet – although that's always nice – it's also about showing the whole workforce that our teamwork is really paying off.
What factors do you think were key to your success?
Our export business has developed very strongly in the last couple of years. It has grown from 5% to 25% of our sales and we expect it to account for at least 30% in 2015. Interest in running for sport and fitness is rising on a global scale and we've put in a huge amount of work to make sure that Ronhill and Hilly stand out as two of the world's leading technical clothing brands. We've won 15 separate product awards in the course of the last year and we're now exporting to 35 countries.
In the UK, too, we're seeing that same upward trend in the market and an increasing customer preference for high performance clothing. Our products are now in 95% of the leading technical running stores and in many important retailers such as John Lewis. It's a really exciting time for the business and we have never been so busy.
How have you made use of your status as an E3 Award-winner?
After the awards event, we publicised the news internally, to let the whole team know about their collective success, and we issued news releases to the trade press, both in the UK and overseas. It was a good opportunity to reinforce our brand presence and to remind customers that we are an ambitious business with clear plans for the future.
We also have a brand-presenter, which we use in meetings and presentations to show people what the company is about and what we have achieved. We added the E3 International Business of the Year winner's logo to that, where it sits alongside our various product awards. It helps emphasise brand credibility and the idea that we're certainly not just sitting on our laurels.
In addition, we organise a twice-yearly sales launch event at Media City in Manchester, where we meet clients, distributors and other stakeholders. We have product information and models demonstrating our latest lines and we show a video that highlights the latest developments and company news. As part of that, we had a screen full of accolades and awards, and of course the E3 Award logo was right up there amongst them.
We feel we've certainly made the most of our win. It has been really good for us as a recognition of our achievement, and it has played an important role in gaining good publicity, enhancing our market presence and underpinning the status of the Ronhill and Hilly brands.
What would you say to North West companies that may be thinking about putting in a nomination?
I think the fact that we were finalists in 2013 and then winners in 2014 underlines the fact that it's always worth putting in a nomination. In much the same way, we were runners up in last year's UKTI China Awards and we're a finalist again this year. Securing a prestigious award can really help a business but if you don't enter, you'll never get the chance to win.