48 Finalists Announced – E3 Business Awards 2014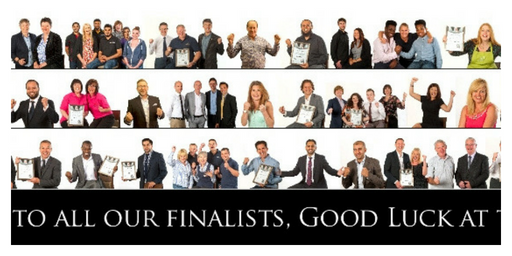 1 Events Media, the host of the 2014 E3 Business Awards has announced the 48 finalists that have been shortlisted for the twelve award categories. They comprise a mix of businesses, social enterprises and high-achieving individuals and they will all be attending the E3 Business Awards Dinner, which will take place on Thursday 18th September 2014 at the Reebok Stadium in Bolton.
(The full list of nominees is listed below).
"Last year marked the launch of the E3 Awards," notes 1EM managing director Mubarak Chati. "We were really impressed by the number and calibre of the nominees but this year, we've seen even more. Perhaps it's testament to a recovering economy or just to the relentless 'can do' spirit that characterises the North West, but whatever the reason, the quality of entrants has been superb.
"We've had hundreds of nominations, and they've come from right across the region: Manchester to Merseyside, Cumbria to Cheshire. When you read all these success stories – all these examples of entrepreneurs putting in enormous amounts of work and ingenuity – you can't help wanting to find some way of recognising everyone's efforts because so much commendable work has clearly been done. In compiling the shortlist, the Nominations Panel certainly had a very difficult and unenviable task."
The E3 Awards are designed to recognise successful and innovative businesses from all sections of the North West community. They focus on enterprise, education and employment – the three Es that are so crucial to the growth and stability of the region's economy.
THE FINALISTS, 2014
New Business Start-Up of the Year: 

 Airborn Academy, Liverpool

 Degree 53, Manchester

 MWL Events, Stalybridge

 Simply Doughnuts, Blackburn
Corporate Social Responsibility Award:

 Junior Chef's Academy, Birkenhead

 net*, Kendal

 The Well Being Farm, Bolton

 UK Container Maintenance, Northwich
Social Enterprise of the Year:

 Certain Curtain Theatre Company, Preston

 Bolton FM, Bolton

 National Forum for Health & Wellbeing, Preston

 The Blair Project, Manchester

Skills, Education & Training Award:

 Dee Mac Childcare, Stalybridge

 Lance Mason Solicitors, Blackburn

 Magma Digital, Preston

 NCC Resources, St Helens
Employer of the Year:

 Bank View Smile Studios, Blackburn

 KTG Social Care, Preston

 NoChintz, Manchester

 NuBlue, Lancaster
Creative, Digital & Media Award:

 Chief Online Business Solutions Group, Manchester

 CV VID, Blackburn

 Footsqueek, Chester

 VB Creative Photography, Preston
Young Entrepreneur of the Year:

 Hannah Warren of Oxygen Personnel, Preston

 Kasim Javed of Money for Your Phone, Rochdale

 Michael Tunstall of Cloud4 Computers, Leigh

 Saira Hussain of Hussain Architectural Design, Burnley
Outstanding Woman in Business:

 Liz Clarke of Bike Right! Manchester

 Tracy Mort of Grace Cole, Cheadle

 Coral Horn of Pink Link Ladies, Blackpool

 Maggie O'Carroll of The Women's Organisation, Liverpool
Manufacturing Business of the Year:

 Editors Keys, Manchester

 FumeCare Ltd, Formby

 Powder Systems Limited, Liverpool

 RemVox Ltd, Preston
High Growth Business of the Year:

 Asons Solicitors, Bolton

 Lovania Nurseries Ltd, Preston

 New Call Telecom, Nelson

 R-Com Consulting, Manchester
International Business of the Year:

 Advanced Food Safety, Wigan

 Designer Sofas 4u, Blackburn

 Ronhill & Hilly, Hyde

 FumeCare Ltd, Formby
Business of the Year:

 Auction Finance, Cheadle

 KQF Foods, Blackburn

 OneFile, Manchester

 Text Styles UK Ltd, Colne