2019 E3 Business Expo – Date Announced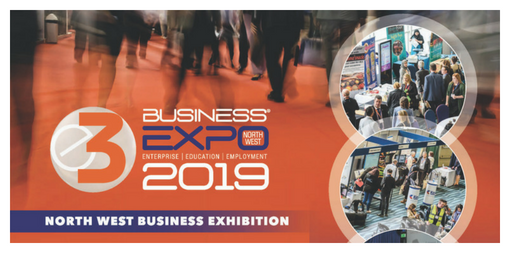 1 Events Media has announced that the North West E3 Business Expo 2019 will be held on Wednesday 3rd April at the University of Bolton Stadium in Bolton. The event will run between 10.00am and 4.00pm.
The E3 Business Expo is a one-day event for companies throughout the region. It features an exhibition, a seminar programme and a series of networking events. The one-day format helps to eliminate the quiet periods that often occur in multiple-day events and ensures that visitors and exhibitors are able to use their time as productively as possible.
This year, the exhibition will feature an 'energy zone' where delegates can take advantage of expert advice on issues such as energy procurement, electrical safety and energy-efficient building design. The Expo will also feature four seminars over the course of the day.
Aimed primarily at small and medium-sized enterprises, the E3 Business Expo will feature 70 stands. Around 30 places have already been booked, and more than three quarters of those bookings have been made by previous years' exhibitors.
As ever, the event will be attended by a diverse mix of businesses, charities, entrepreneurs and representatives of professional bodies. The Expo routinely attracts visitors from a broad range of industries, so exhibitors will be able to promote themselves to a multi-sector audience.
1 Events Media's Director, Mubarak Chati, said: "The E3 Business Expo is already the region's most diverse gathering of business owners and managers, and 2019 is shaping up to be the biggest yet. We've secured repeat bookings from many of last year's exhibitors and we'll be announcing the seminar programme very shortly.
"In the meantime, we'll be organising another unique feature of the Expo: our free, half-day training event for registered exhibitors. Making a success of exhibitions is more about the preparedness of staff than any other factor, so we'll be doing everything we can to ensure that exhibitors are given the right tools, techniques and advice to make the most of the day."
The headline sponsor for the E3 Business Expo is the Lancashire-based manufacturer Simply Doughnuts. Managing director Shiraz Master said: "We've been involved with the E3 Expo and Awards for several years now and we've always got a lot from attending the various events. We're a North West business with a predominantly North West-based supply chain. We very much believe in supporting the regional economy and that's what the Expo is all about. It's been a great platform for us over the years and now, as sponsor, we're hoping that it will do the same for many others."
Companies wishing to exhibit can book their stands online, on 1EM's newly improved website – Those interested in sponsoring key parts of the event are invited to contact the organisers or visit the website for more information.
Visitor registrations will open on 14th January 2019.