Boost Business Sponsors Lancashire 1EM Networking Events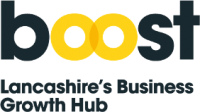 1EM is delighted to name Lancashire's growth hub, Boost Business Lancashire, as the principal sponsor of three forthcoming speed networking events.
The first of these free, Lancashire-based sessions will be held on 22nd March at the Business Development Centre at Eanam Wharf in Blackburn. Like all the 1EM networking events scheduled for 2017, it will take place between 4pm and 6pm.
The second will take place on Wednesday 24th May at the Business First Centre on Empire Way in Burnley. The last will be held in Preston on Wednesday 29th November. All three are free to attend.
"In recent months, 1EM's networking events have become increasingly popular," said 1EM managing director, Mubarak Chati. "Businesses really seem to have warmed to the format, which includes sixty minutes of speed networking, followed by a buffet. This gives delegates the best of both worlds: they can meet large numbers of people very quickly during the speed networking phase, and then – during the refreshments – they can single out key contacts and engage in more detailed conversations.
"It's an approach that is generating lots of very positive feedback and the numbers speak for themselves. With the last three events alone, we have attracted over 130 businesses.
"Given this growing interest, the support of Boost Business Lancashire couldn't have come at a better time, and the organisation's involvement will certainly add value to the events themselves. Boost exists to help Lancashire businesses to grow and I'm sure that visitors to the networking events can expect to receive invaluable tips and advice, as well as the latest information about the many publicly-funded support programmes on offer across the county."
In addition to hosting networking events in Lancashire, 1EM will also be organising similar sessions in Greater Manchester, Cumbria, Cheshire and Greater Manchester. More details can be found on our events calendar. See the 2017 Schedule of Events.