CIM to Deliver Marketing Q&A and Free Clinics at E3 EXPO, March 2016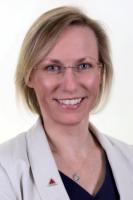 CIM (The Chartered Institute of Marketing) has assembled a panel of experts to attend the forthcoming E3 Business Expo in Bolton, where it will deliver a Q&A session examining the roles of both traditional and digital marketing techniques.
The E3 Business Expo is a one-day business-to-business trade exhibition and the inaugural event will be held on 3rd March 2016 at the Premier Suite of the Macron Stadium in Bolton. The CIM session will be the first in a day-long programme of seminars, which will also address topics including business security, developments in the IT sector and devising strategies for sustainable commercial growth.
The event is organised by 1 Events Media, which also runs the annual E3 Business Awards.
Managing director Mubarak Chati said: "I'm very pleased that the seminar programme is being kicked off by the CIM and its panel of experts. The applications of traditional and digital marketing techniques will be of considerable interest to delegates and, since the Expo is aimed largely at small and medium sized enterprises, visitors are bound to be interested in seeing how they can combine different marketing tools to best effect."
The seminar will begin at 10:15am and the panel will include:
• Imran Farooq: Digital marketer and MD of MMC Learning, a CIM-accredited Study Centre
• Nicola Shaw: Subscription Marketer at Briefing Media and Vice Chair of CIM Lancashire
• Gordon Jones: Consultant, author and marketing tutor
The panel was drawn together by CIM Network Manager, Diane Earles, who will also chair the session. She said: "I am really looking forward to a good discussion and providing North West SMEs with practical ideas for their businesses at what I am sure will be a superb inaugural event for I Events Media."
After the session and throughout the Expo, CIM Chartered Marketers will be on hand at stand number C20, where they will be offering visitors free, on-the-spot marketing clinics.