E3 Business Awards – Winners Announced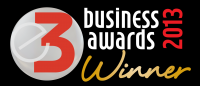 ---
The first multicultural E3 Business Awards took place last night (Thursday 7th February) at the Reebok Stadium in Bolton, where 700 guests from the North West regional business community came to hear the winners being announced.
There were 48 finalists for the twelve award categories and their nominations were judged by an independent panel of entrepreneurs and business experts. The winners were:
 New Business Start-Up of the Year: Staff Absence Solutions (Dukinfield, Greater Manchester)

 High Growth Business of the Year: Renewable Solutions UK (Bromborough, Wirral)

 Young Entrepreneur of the Year: Ria Meera Munshi, Ri Ri's Dance Academy (Hyde, Manchester)

 Outstanding Woman in Business: Gail Hounslea, Wardworth Ltd (Bolton, Greater Manchester)

 Sustainable Business of the Year: Roaming Roosters (Higham, East Lancashire)

 International Business of the Year: Checkpoint Safety (Carnforth, North Lancashire)

 Manufacturing Business of the Year: Designer Sofas 4 U (Blackburn, Lancashire)

 Business Education Collaboration Award: NCC Resources (St Helens, Merseyside)

 Business Innovation of the Year: Mole Group (Wirral, Merseyside)

 Investment in Skills Award: Bank View Smile Studios (Blackburn, Lancashire)

 Employer of the Year: Fazila Foods (Bolton, Greater Manchester)

 E3 Business of the Year: Hockley International (Manchester)
Attending the awards were people from almost every conceivable background and ethnicity. The event therefore achieved one of its most important aims, which is to provide a platform for promoting improved multicultural links and greater communication between the region's local communities.
The E3 Awards were hosted and organised by 1 Events Media and, addressing the audience, Managing Director Mubarak Chati said:
"These may be challenging economic conditions but there are still many hard-working companies out there reporting growth in turnover, profits and the creation of new employment. It is these unsung heroes of the North West economy that the E3 Awards were founded to celebrate."
The evening concluded with a keynote speech by entrepreneur David Atherton, and a personal achievement award for Robina Mann, the founder of Blackburn-based clothing company, Amir Hosiery.