E3 Business Awards – Judging Panel Announced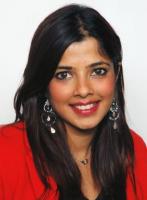 ---
The judging panel for the E3 Business Awards has now been finalised and the organiser, 1 Events Media, has named the eight individuals who will assess the nominations for the twelve award categories. The company has also confirmed that the presenter at the awards evening will be BBC business journalist, Maleen Saeed.

The E3 Business Awards are a new multicultural programme that seeks to recognise companies in the North West that are helping to boost the region's economy by making a meaningful investment in Enterprise, Education and Employment – the three 'Es'. The Awards ceremony will take place on Thursday 7th February 2013 at the Reebok Stadium in Bolton. 

The judges have been selected to represent as broad a range of specialisms, sectors and backgrounds as possible. In particular, they have been chosen for their understanding of enterprise, education and the positive impact that entrepreneurship can have upon local communities and upon people's prospects for the future.

The eight judges are:

Elaine Owen FRSA (Chair of the Women's Enterprise Forum and Director of Women in Business)
Garth Dallas (Chair of the African Caribbean Business Support Group and CEO of Global Diversity Partners)
College of Arts and Social Science)
David Coates (Business Editor at the Lancashire Evening Post)
Dr Nighat Awan OBE (Founder and CEO of the Shere Khan Group)
Robert Binns (Entrepreneur and owner of Cotton Court Business Centre)
Siddiq Musa (Partner at KPMG)
Suleman Khonat (President of the National Federation of Retail Newsagents)

"We're very pleased with the balance we've struck with this panel of eminent professionals," said 1EM director, Mubarak Chati. "The awards are about more than simple commercial success; they are about recognising the value of entrepreneurs, educators and training bodies and the ways in which they interact to bring new opportunities into people's lives. With this group of judges, we can draw upon a wealth of understanding of these interactions and of the benefits they bring to different sections of society."

The event will feature a total of 12 award categories and the organisers wish to encourage applications by people from all ethnicities and backgrounds. Nominations should be submitted online – and the closing date is 4pm, Friday 30th November 2012. 

More information can be found on here or by contacting us on 01254 790 786.