Seminar to Consider how SMEs can Boost Profitability Through Improved Communications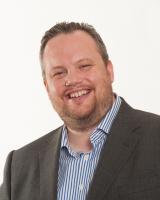 The organisers of a North West business-to-business trade exhibition are inviting companies to register to attend a free seminar that will demonstrate the benefits of the latest innovations in cloud-based computing, voice-over-internet and other evolving technologies.
The seminar will be delivered as part of the E3 Business Expo, a one-day event that will take place on 3rd March 2016 at the Macron Stadium in Bolton. The Expo will feature expert presentations, speed networking opportunities and an exhibition hall with 90 stands.
As part of the day-long seminar programme, James Brayshaw, founder of the Southport based business communications specialist AdapativeComms, will be examining the savings and performance improvements that new technologies can deliver. His presentation will begin at 1:30pm.
He said: "One of the big challenges facing business owners is that subjects like cloud computing are often presented in needlessly complicated ways. Cloud technologies and new telephony systems can deliver tremendous efficiencies but managers are sometimes deterred from implementing them because the language associated with them is so impenetrable, which makes any change seem daunting. In this seminar, we'll be trying to redress that; we'll use simple, real-life examples to show, step by step, how other businesses have introduced such technologies and how they have benefited.
"In essence, it will be a pros and cons analysis of cloud and hardware-based solutions; the sort of information that managers need to make intelligent decisions about their IT and communications investment. We'll be considering why almost 80% of British businesses now make use of cloud technologies and we'll be looking at the changing balance between conventional telephone networks and newer internet-based systems."
The E3 Business Expo is hosted and organised by 1 Events Media, which also runs the annual E3 Business Awards.
The company's managing director, Mubarak Chati said: "Few would doubt that advances in IT and communications have transformed our lives both at work and at home. We all know that these technologies are evolving but it's sometimes hard to keep track of them, to decide where to focus our attention, and to know which systems are going to be of most benefit to our businesses. That's why I think this seminar will be of immense interest to visitors: in just thirty minutes, James will show what works, what doesn't and why. He'll be showing how companies can 'future-proof' their communications and improve their efficiency in ways that make a real difference to profitability. "
Other seminars taking place at the Expo will address issues such as marketing, business security and health and wellbeing in the work place. They will be delivered by bodies including the Chartered Institute of Marketing, RemVox and EJT Associates.
Visitor registrations are now open. Entry is free and delegates may attend as many seminars as they wish.