Patch Penguin to Deliver Cyber Security Seminar at E3 Business Expo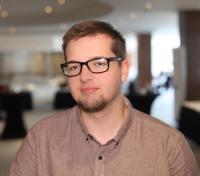 Blackburn-based cyber-security specialist Patch Penguin will deliver a free seminar for small businesses at the forthcoming E3 Business Expo, which will be held on 3rd March 2016 at the Macron Stadium in Bolton.
The company's chief technology officer Jamie Woodruff will use the opportunity to alert SMEs and other attendees to the potential risks associated with hacking, phishing, malware and other online threats, and to explain what can be done to prevent them doing damage to a business. The seminar is entitled '10 Steps to Data Security' and it will run from 11:45am to 12:15pm.
Specialists from Patch Penguin will be available throughout the day at stand D3b to offer Expo visitors free security advice and information.
The E3 Business Expo is a one-day business to business event for companies, entrepreneurs and social enterprises throughout the North West. It will feature 90 exhibition stands, a busy schedule of seminars and free advice from a expert organisations including the Chartered Institute of Marketing, UK Trade & Investment, Companies House and the Intellectual Property Office.
"We're very pleased that Patch Penguin will be addressing such a key topic," said Mubarak Chati, managing director of 1 Events Media, the company that hosts and organises the Expo. "For years now, businesses have become ever more reliant on information technology but as recent high-profile examples such as TalkTalk and Ashley Madison have shown, security breaches can be very damaging to both operations and to reputation. Cyber security is something that small businesses should take very seriously so I'm pleased that our speaker is a true expert in the field. Jamie has a massive online following and he's rated amongst the world's top 30 ethical hackers."
For his part, Jamie is looking forward to the event. He said: "I am delighted to have been asked to speak at this event and be given the opportunity to share my knowledge of cyber security with businesses and local companies from an ethical hacker's perspective. I am excited to be able to share an insight into these increasing threats to businesses from hackers and cyber crime; explaining the importance of taking precautions against them."
Other seminars taking place at the Expo will address issues including marketing, physical security, workplace wellbeing and new business communications technologies.
Visitor registrations are now open. Entry is free and delegates may attend as many seminars as they wish.